Summer Expedition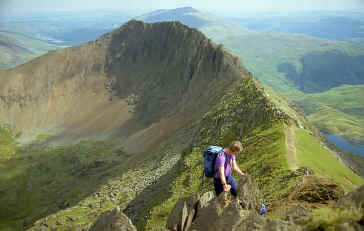 This is a one-week multi-activity course for 30 cadets, based at the National Air Cadet Adventure Training Centre at Llanbedr, North Wales.
As the group's main summer course it is considered to be an alternative to ATC Summer Camp, and it normally takes place at the same time of year (July or August). The actual date depends on which week we have been allocated by the Llanbedr centre
During the week, cadets have opportunities for a wide range of activities including mountain walking, climbing and abseiling, gorge walking, canoeing and mountain biking
Long daylight hours mean that there's time to relax and socialise in the evening after a long day's activity, and the week is usually rounded off by a major barbecue!
Go to trip reports to find photos and details of the 2003 course